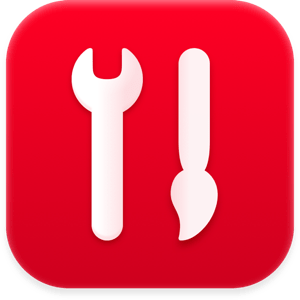 Parallels Toolbox Business Edition 5.5.1 macOS


File size: 76.34 MB
Parallels Toolbox is our all-in-one solution with over 30 tools for macOS.
Designed for creative individuals, students, small business owners, chronic multitaskers, IT managers, and everyone in between. Parallels Toolbox allows everyone to make the most out of their Mac without learning complicated system settings.
With just one click, you can
- Save Space on your Hard Drive
- Create High-Quality Content
- Quickly Optimize your Computer for a Presentation
- And more to come!
Our economical suite of tools replaces the need for multiple applications.
Airplane Mode
Use this tool to quickly turn off all wireless communication (Wi-Fi, Bluetooth, etc.) on your Mac. To activate it, simply click the "Airplane Mode" icon in Toolbox. To disable ''Airplane Mode", click the tool again.
Alarm
Use this tool to alert you at a specific time with a notification and sound. Just set time and day of the week (or several days of the week), and the alarm will pop up as scheduled. Select a sound, add a name, and get notified every week. You can click the Snooze button to be alerted again in 5 minutes.
Archive
Use Archiver to create compressed archives from your files, to save space or easily share multiple files. Archive has more capabilities than a built-in system utility.
You can create password-protected archives, so only those who know the password can access the archived files.
You can create an archive with several files from various locations simply by launching Archive from Toolbox or the Finder and dragging files and folders to its window - no need to move or copy files to a single folder.
Capture Area, Screen or Window
Use this tool to take a screenshot of of a selected area, a window or the entire screen. The image file appears on your Desktop.
Clean Drive
Use this tool to get more free space and optimize your Mac. "Clean Drive" scans the system and detects the files that can be safely removed - cache, logs, temporary files, etc. The application can also find large and old files in macOS. "Clean Drive" doesn't delete files automatically - once the system is scanned, you can choose what to delete and what to keep.
Clipboard History
Use this tool to keep text and pictures that you copy to the clipboard for up to 30 days. You can quickly paste them whenever you need with just a few clicks. The tool's window lists the copied items and shows in which applications they were copied. If you need to quickly find something in the clipboard history, use search or add the frequently used items to favorites. If you don't want to collect copied items from some applications, you can either pause the tool or add these apps to the exclusion list.
Convert Video
Use this tool to convert videos so they can be played in the Video app on an iPhone or iPad. Simply drag a video, for example your favorite movie or TV show, to the tool's icon or window and it is converted. The tool can convert almost any video format and can add converted video to your iTunes Library.
Date Countdown
Use this tool to set up a countdown to a specific date, such as a birthday, a deadline, or a vacation. Just enter the day and month, and Date Countdown starts counting down the days, showing the number of remaining days in the tool's icons in the Dock and the Finder. When the date arrives, Date Countdown displays a message. You can stop the countdown by flipping the On/Off switch in the app's main window.
Do Not Disturb
Use this tool when you want to avoid distractions so you can focus on the task at hand . When activated, notifications are disabled and the Dock app animations is disabled. To turn off this mode, click the tool again. All previous settings are restored. Do Not Disturb turns off automatically at 12:00 AM.
Do Not Sleep
When activated, this tool prevents your computer from going to sleep and your display from dimming. This is useful when you want to ensure a task won't be interrupted. When activated, all settings that would allow the computer go to sleep are disabled. To deactivate this mode and restore all sleep settings, simply launch the tool again.

Download Audio
Use this tool to download audio filed from the Internet. You can download audio files one by one or the whole playlist at once. You can also download audio from video files. By default, audio files are saved to the Downloads folder (you can specify another folder in the tool's preferences).
Download Video
Use this tool to download videos from the Internet. Simply drag the URL of a website featuring a video from your browser to the tool's icon or window and the video begins downloading. Many popular video sharing sites are supported. You can also copy the URL (select it and press Command+C), switch to the Download Video tool, and paste it (Command+V). Video files are saved to the Downloads folder on your Mac.
Supported Operation System
• macOS 10.13 or later
• Apple Silicon or Intel Core processor
HOMEPAGE
Code:
https://www.parallels.com/products/toolbox/
DOWNLOAD RAPIDGATOR
Code:
https://rapidgator.net/file/51952b341aeeb852dab31a8542fa84b5/ParallelsToolbox-5.5.1-4410.dmg.html
DOWNLOAD UPLOADGIG
Code:
https://uploadgig.com/file/download/f5Afe7932b8C3A60/ParallelsToolbox-5.5.1-4410.dmg