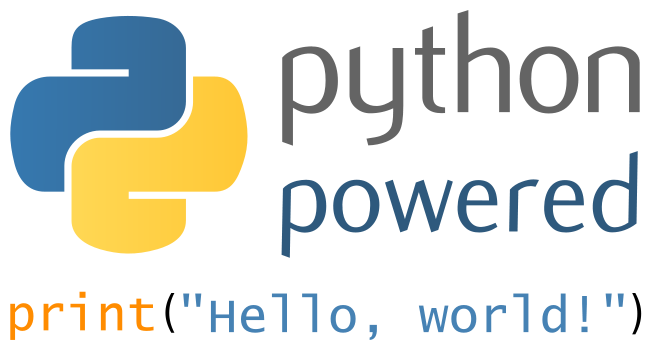 Python is an easy programming language which can be learnt by beginners as well as experienced developer. Though, it's relatively a new language, but it's one of the very popular languages which is used by big and high profile companies also.
Its syntax is not complex like JAVA and C++. Its syntax is more of like English words which are easier to remember and write also. If anyone knows other languages then it will be an added advantage in learning.The target developers of this language were the new developers. With its standard libraries availability, one can handle complex projects with ease.
Now a days, all modern programing languages are coming with the features of Object Oriented. Because, that provides the functionality of re-usability of the code. Python is also a modern object-oriented language.
Anyone who aspires to become software developer, learning and working on Python projects will be easy for them.If one learns Python, it will be a good base for coding because Python provide advanced level of coding base because it provides broad range of coding usability. No prior knowledge of any other programing is required. Even the beginners can grasp this language easily
Python supports multiple styles like functional programming, object-oriented or imperative programming. The memory management is done automatically and has many standard libraries available for python programmer.
There are following 10 reasons why Python is popular
1. Easy to Learn & Popular:
As mentioned above, Python is really a very simple language to learn. If we compare. Its syntax resembles with English language.
If you compare with other programing languages, it very simple to learn.
If you compare the above syntax, its obvious how easy is to print a simple 'Hello world' in python.
Python, in recent years has become very popular programing language in the world.
You can see the image and analyse yourself.
2. Portable & Extensible
The portability and extensibility nature of Python helps the developers to develop cross-platform applications easily. Whether it's Windows, Linux or Solaris etc., Python applications run on all these platforms. In nutshell python is a real cross-platform language where develop once and runs on any platform.
Not only that, if you have developed component in Java or .NET, it's possible to access those components and use in Python applications seamlessly. Apart from that, you can also invoke C and C++ libraries from Python applications.
3.Website Development:
Python web developmentIf you are a website developer then you might be wondering, is this possible to develop website like PHP or ASP.net. Yes it's possible. There are few popular frameworks like Django, Flask and Plano. These frameworks are developed using Python language, so you can develop a simple website to advanced eCommerce website using any of these frameworks.
Not only that , Python also helps in web scrapping where you can fetch data from other websites also.
Instagram,Pinterest and bit bucket are few of the websites which are built using these frameworks.
4. Use in Artificial intelligence :
Python AIAI or Artificial intelligence is the future technology. Work is being done day in and out on AI throughout the world to improve its quality. AI is the technology where human like understating is being instilled into machine so that it can analyse the situation, and take decision based on condition on its own.
Python has libraries like Keras and TensorFlow which are written in using Python language and used for machine learning functionality. In 2017, Google's TensorFlow team decided to support Keras. It gives the ability to learn without being explicitly programmed. Apart from that it has libraries such as openCv that helps computer vision or image recognition.
[b}5. Graphic and Game Development :[/b]
Python Game DevelopmentPython is a versatile language. It can be used for many purposes. It's also used for graphic generation and manipulation. Graphic and animation is possible through Python libraries. Python uses 'Tkinter' library to provide fast & easy way to create applications.
It's not limited to create standalone graphic, but also used for game development. The module called 'pygame' is used to develop games which also run on android devices.