Cybercrime is a problem that can affect any Internet user.
It can appear in manyformats and arrive through different routes, but the goal is usually always the same: keep our money.

What we did not know is that much of that money goes to Hackerville (Ramnicu Valcea), a remote town in central Romania.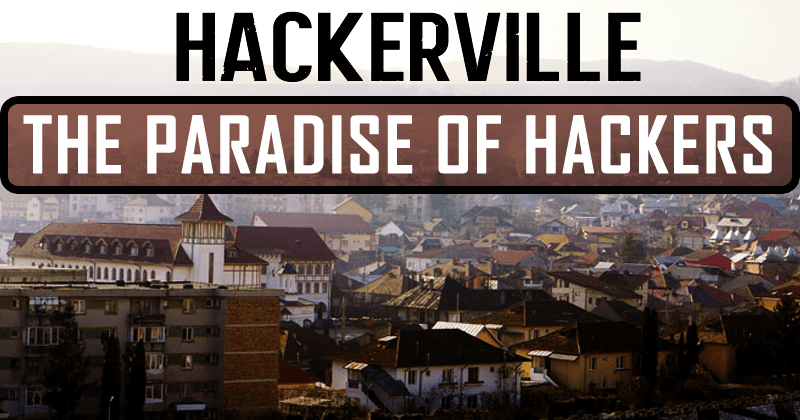 Not even its own inhabitants are clear how this municipality in the province of Oltenia has become the cybercrime capital of the world, but Ramnicu Valcea has already been

christened with the witty nickname of"Hackerville" or "City of Hackers"

Located three hours away from Bucharest,Ramnicu Valcea is a village of around 120,000 inhabitants, many of whom make a living with onlinescams of all kinds.

And it seems that things are going well because the streets of this region are riddled with high-endcars driven by young people in their 20s.

Nowadays, the majority of its inhabitants are dedicated wholly or partially to the scam, although only some of them can be considered hackers.

Nevertheless, the city already receives the nickname of Hackerville and is in the focus of the FBI, while the local authorities look away.

The first scams were rather rudimentary, but over the years they have been perfecting the technique and nowadays they have an elaborate system to deceive the possible buyers. Now they create much more complex scenarios and even have "mules" who are responsible for collecting the moneyin the United States and then send it to Romania so as not to raise suspicion.

The truth is that cyber crime has enteredmillions in the City of Hackers or Hackerville, and this has allowed building new apartment blocks, shopping centers,and even nightclubs.

The main platforms for deploying the scam are auction sites such as eBay or Craiglist, where false vehicle sales announcements and all so
…
.. >………
source: https://tinyurl.com/ybotagxt


@flexible@Fritz@kharlm☆ ☆