Remember

Frank Darko

a Ghananian who went viral last month after he displayed the bicycle he invented to ride on water?

Yippee! Frank Darko, has been given a full scholarship in his school.

Although, he is a final year student of Takoradi Technical University, but he had put off his education due to lack of fund.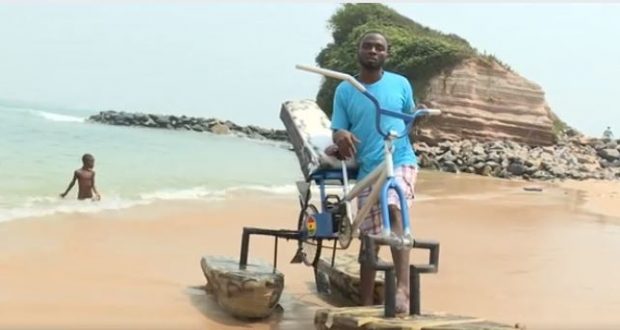 The vice chancellor, Professor John Frank Eshun, reportedly said the scholarship was to motivate Darko to undertake more innovations to solve the challenges within the Ghanaian society and the world at large and also to encourage others out there to undertake innovative methods of solving societal issues.




Meanwhile, In an interview, Darko revealed that, he wanted his invention to help the school children who had to swim to school, find an easier path to their classes.